Don't invest unless you're prepared to lose all the money you invest. This is a high risk investment and you are unlikely to be protected if something goes wrong. Take 2 mins to learn more.
SALE OPEN

SupraFin
(EIS Eligible)
Crypto investment/risk intelligence solutions provider for organisations.
Company overview
Website

suprafin.io

Location

UK

Founded

2018

Industries

FinTech, Crypto Risk/Investment Intelligence, WealthTech
Investment summary
Valuation (Pre-money)
£12,000,000
Minimum investment
£25,000
Idea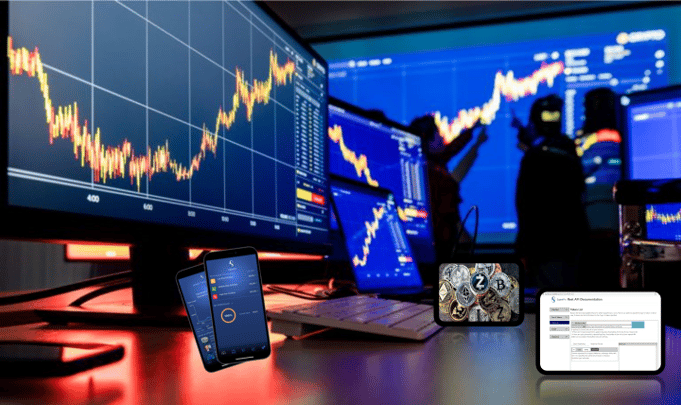 SupraFin operates globally and offers crypto investment and risk intelligence solutions to help businesses and regulators assess risk and invest confidently in cryptocurrencies.
SupraFin has launched three institutional-quality products:
Crypto WealthTech Platform: provides crypto allocation, portfolio recommendation, and rebalancing based on crypto investment/risk models. SupraFin's recommended crypto baskets (lower, medium, and higher risk) have had great returns (e.g., from +32% to 54% over the last six months).
Crypto Risk Scores/Ratings: scores from 0 to 100 are used to assess the investability and riskiness of any cryptocurrency. SupraFin's crypto ratings predicted, for example, the collapse of Terra(Luna/UST) and FTX/FTT and were used to recommend baskets of cryptocurrencies in SupraFin's crypto wealthtech platform.
Crypto research: crypto market and risk/rating analysis research on any cryptocurrencies for which it offers investment/risk scores.
First Mover

First institutional-quality solutions to assess the risk and investability of cryptocurrencies.

Experienced Team

20 years+ in complex securities risk and investment analysis, crypto/blockchain, and software.

Multiple Revenues

Three products launched with strong partnerships forged ensure multiple revenue sources.
Investment documents
This information is restricted to professional investors only, please submit your details and our team will be in touch.
SupraFin Investor Presentation Teaser
1.41 MB
SupraFin Summary
153.38 KB